Most assistance programs for food and nutrition are administered at the state and local level but there are some national websites with information on how to find the right program tailored for your financial needs. Here are some links to help you put food on the table: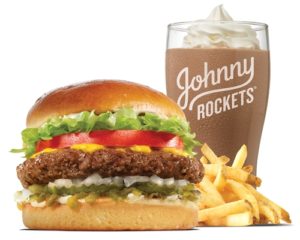 Learn where and how you can score free meals! 25. Rita's- Join today and receive exclusive offers year round, a FREE birthday treat and the latest scoop on Rita's– all delivered straight to your...
read more
Credit is the ability of a customer to obtain goods or services before payment, based on the trust that payment will be made in the future. The type of credit you have signifies how likely you are to pay back the money borrowed on time.  This is why your credit history and score are so important to banks and can determine your eligibility for loans and credit cards.
What is your credit score?
Your credit score is a numerical value based off of an assessment of your financial history. Therefore if you have a bad, fair, or no credit score lenders will be more hesitant to offer you loans, and usually will charge higher fees & interest rates, with a lower spending limit to offset the amount of potential charges one might default on.
Credit scores range from 300 to 850, with higher scores being better.  The average Fico score in the United States is currently 687, which is considered to be a good credit score.
Excellent Credit: 740-850. Anything in the mid 700's and higher is considered excellent credit, and will be greeted by easy credit approvals and the very best interest rates. (Credit.Org)
Good Credit: 680-740.  Scores around 700 are considered the threshold to "good" credit. Borrowers in this range will almost always be approved for a loan, and be offered very good interest rates.  At this credit score, lenders are comfortable with the borrower, and the decision to extend credit is much easier. (Credit.Org)
Acceptable Credit: 620-680. Scores in the mid 600's mean you will most likely be given credit when you apply for it. You still won't get the best interest rates, but borrowers with scores over 620 are considered less risky and are therefore likely to be approved. In this range, borrowers can expect to qualify for a prime rate.
Subprime Credit: 550-620. It's possible to get credit in this range, but not guaranteed. If you do get a loan, it will be at very disadvantageous terms: you will pay much higher interest rates and penalty fees. In this range it is worthwhile to address any specific credit problems you have and try to boost your score before applying for credit. In this range, borrowers typically become delinquent 50% of the time."
Poor Credit: 300-550. It is generally accepted that credit scores below 550 are going to result in a rejection of credit every time. If your score has fallen into this range, you need to work to improve your score. Often a bankruptcy filing will bring a score down to this level; over time, the score will improve if you make your payments on time, every time.
Keep in mind that different lenders will have their own standards, and that your credit score is only part of the decision.
If the government owes you money and you do not collect it, then it's unclaimed. This can also happen with banks, credit unions, pensions, and other sources. If the property has no documented contact, activity or transaction involving the original owners for a year or longer it becomes unclaimed and is turned over to the state.
Have you ever left a job abruptly and never received your last check? Moved out of town before collecting deposits for utility / cable companies or housing? You, your relatives and friends could have missing money at this very moment resting within your state's treasury. And there's a treasure hunt going on right now of people attempting to find their share. But where is the treasure map that can lead you to finding it? Now let's examine the methods that lead to ultimate success.
Where To Find Unclaimed Money
The good news is that there are billions of dollars in unclaimed property, some of which might be yours.
The bad news is that the state and federal governments aren't going to tell you about it. So how can you claim what's rightfully yours?
Here are your best options:
State Websites – Many states manage and maintain their own unclaimed property database while other states work hand-in-hand with NAUPA (National Association of Unclaimed Property Administrators). There you can search for your name and the names of your relatives and friends and find lost funds.
National Websites – If you are searching to find unclaimed property that falls under specific branches or departments of government or private institutions, some maintain their own national databases. Examples of this would be unclaimed tax refunds from the IRS, Bank or Credit Union failures, FHA – Insurance Refunds, matured savings bonds, and foreign claims.
There are federal and state programs available to help you with resources to get government money for buying a home, rent and mortgage assistance and home repair and improvement. These links will get you started:
Basic FHA Insured Home Mortgage – This program can help individuals buy a single family home. While U.S. Housing and Urban Development (HUD) does not lend money directly to buyers to purchase a home, Federal Housing Administration (FHA) approved lenders make loans through a number of FHA-insurance programs
Combination Mortgage Insurance for Manufactured Home and Lots – Federal Housing Administration (FHA) insures mortgage loans made by FHA-approved lenders to buyers of manufactured homes and the lots on which to place them.
Direct Home Loans for Native Americans – The Native American Direct Loan (NADL) program makes home loans available to eligible Native American Veterans who wish to purchase, construct, or improve a home on Federal Trust land or to reduce the interest rate. Veterans who are not Native American, but who are married to a Native American non-Veteran, may be eligible for a direct loan under this program.
Energy Efficient Mortgage Insurance – This program helps homebuyers or homeowners save money on utility bills by helping them get loans to cover the cost of adding energy saving features to new or existing housing as part of a Federal Housing Administration insured home purchase or refinancing mortgage.
During these uncertain economic times, many people are finding themselves faced with a situation where they could use some financial assistance. Whether it be for an emergency, home improvement, consolidating debt or even a family vacation – a low interest personal loan is a safe and reliable way to meet your financial needs.
What is a Personal Loan?
A personal loan is a type of installment loan, which means that it is repaid over time with a set number of scheduled payments. It is also a form of loan that can be utilized for practically any purpose whatsoever. This can be beneficial in any scenario where additional funds are required.
Short term Loans up to $1000! Longer Term Loans up to $25,000! All Credit Types. Online Approval in Minutes! Apply Now!
What Types of Personal Loans are available:
There are three types of personal loans available through our network: peer-to-peer loans, personal installment loans and bank personal loans.
Peer-to-Peer Loans: Peer-to-peer lenders connect borrowers directly to investors, rather than offering the loan themselves. A peer-to-peer or P2P loan means that you will be borrowing money directly from a person or company, rather than the bank
Search 1000's of funding opportunities available from both federal & private organizations that give away money!
Personal Installment Loans: An installment loan is a loan in which there are a set number of scheduled payments over time. Many different types of loans are installment loans, including mortgages and auto loans. A credit card may require a monthly minimum payment but it is not an installment loan.
Bank Personal Loans: A bank personal loan provides one-on-one local service to borrowers who would like to request a loan in person at their local bank. First by phone or in person and provide your personal information for the loan. Some banks even allow you to request a loan online as well. If you request a loan online you will likely be directed to the nearest local branch to complete the loan request process in person. After you are approved, you will either receive the funds at the branch or they will be deposited to your bank account.
What about Credit?
Your credit score and report can have a significant impact on your life. With today's technology, scores can be used day and night to make an instant assessment of your creditworthiness. Knowing and understanding your credit score gives you a financial edge that could put money in your pocket through lower interest rates and lower monthly payments.